GALLANT SPEAK AT BELT AND ROAD OUTBOUND INVESTMENT, HANGZHOU
June 2017
Gallant was invited to speak at the Legal Training and Seminar for Zhejiang Enterprises Approaching "The Belt and Road" Outbound Investment, held in Hangzhou on 30 June 2017. Mr. Wilfred Tsui, Partner of our Commercial Department, represented our Firm and delivered a seminar on the topic "Law and Risk on Mergers and Acquisitions and Investment in Hong Kong". The Seminar was organised by the China Council for the Promotion of International Trade Zhejiang Provincial Committee, and one of the co-organisers was Meritas, an international law alliance of which our Firm is the sole member firm in Hong Kong.

Other Meritas member firms attending the Seminar included member firms from China, Indonesia, Japan, Korea, Philippines and Vietnam. The Seminar was well attended by over 150 attendees. Speakers at the Seminar also included representatives from major state-owned enterprises sharing their foreign investment experiences.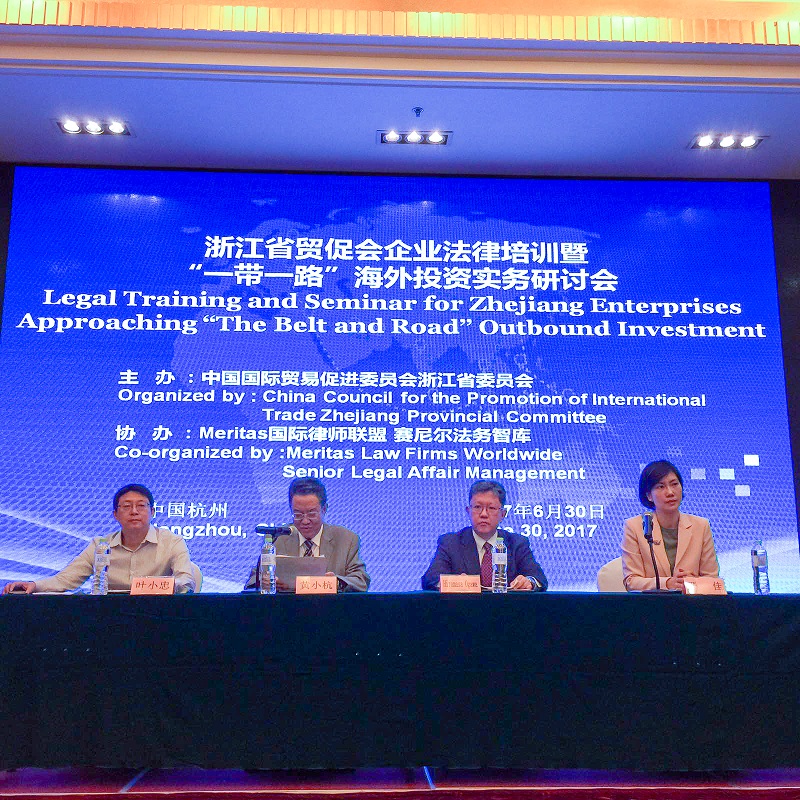 Mr Hiromasa Ogawa (second from right), represented Meritas to give speech at the opening ceremony. The Seminar was officiated by Mr Huang Xiaohang (second from left), the Vice Chairman of the China Council for the Promotion of International Trade, Zhejiang Committee.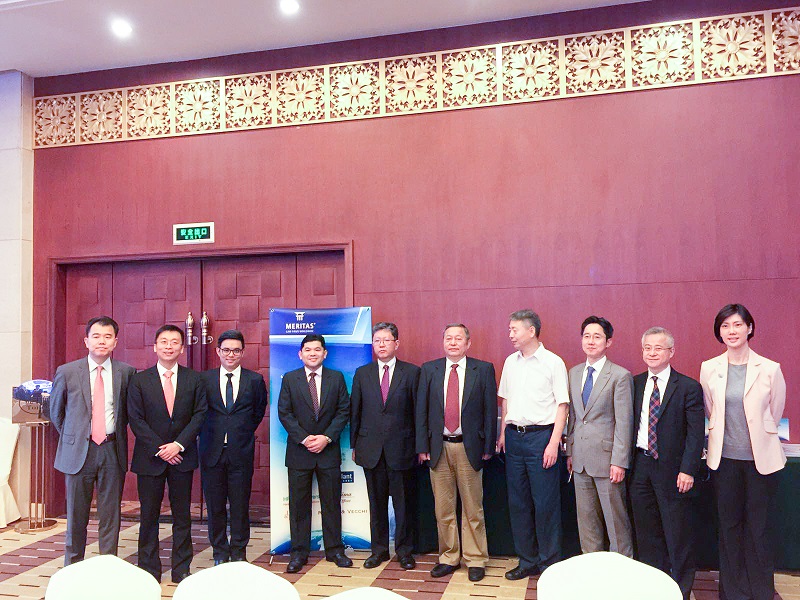 Mr Wilfred Tsui (Second from the right), partner of our Commercial Department attended the seminar.