SEMINAR ON COMPETITION LAW AS A DEFENCE IN CIVIL ACTIONS
August 2020
Two prominent barristers, Mr Kenneth Lee and Mr William Tse, both from Andrew Liao SC's Chambers delivered a talk on Competition Law as a Defence in Civil Actions to our colleagues on 14 August 2020.
Counsel gave an overview of the nature and extent of a competition law defence in civil actions in the context of the Competition Ordinance (Cap 619) and the practice and procedures at the Competition Tribunal upon transfer from the Court of First Instance of Hong Kong.
The talk was well received by our colleagues and we were very grateful to counsel for sharing with us their valuable experience in this practice area.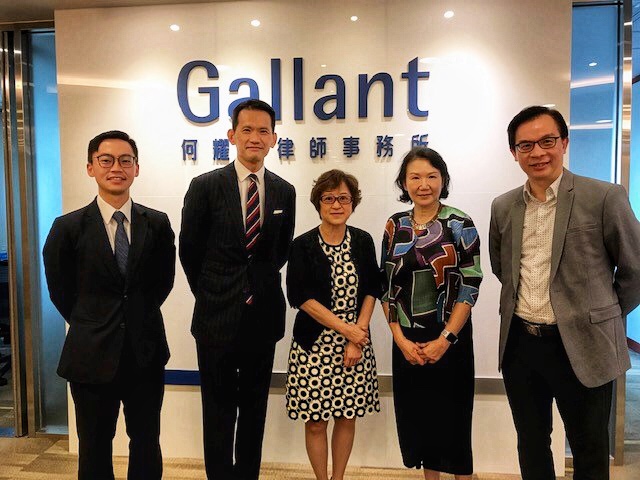 (From left to right) Mr William Tse (Barrister-at-Law), Mr Kenneth Lee (Barrister-at-Law), Brenda Lee (Managing Partner and Head of Litigation and Dispute Resolution Department), Rebecca Lo (Partner) and Philip Wong (Co-Managing Partner and Head of Commercial Department).