The China Banking Regulatory Commission has approved the merger between Shenzhen Development Bank Co., Ltd ("SDB") and Ping An Bank Co. Ltd, one of the subsidiaries of Ping An Insurance (Group) Company of China, Ltd. ("Ping An Group"). With effect from July 2012, the newly merged entity is officially called Ping An Bank Co., Ltd ("Ping An Bank").
Ping An Group ranks the 14th among the top 500 Chinese enterprises in 2012. We are pleased to announce that Ping An Bank continues to engage Gallant Y. T. Ho & Co. as their offshore legal counsel for their offshore banking business.
This year Mr. Philip Wong and his team together with Ms. Amanda Liu, Managing Partner of our firm, were invited to deliver a seminar in Shenzhen on 24 September 2012 to over 60 bank colleagues of Ping An Bank coming from different branches in different provinces and cities in China on the topic of "Internal Control and Risk Prevention for Offshore Business".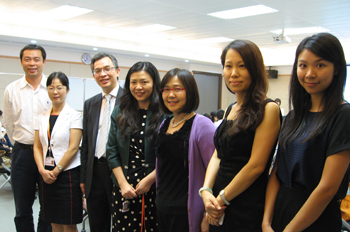 (From left to right) Mr. David Wang (平安銀行總行離岸業務部副主管), Ms. Wu Tiehong (平安銀行綜合管理室主管), Mr. Philip Wong (Partner of our firm), Ms. Lin Na (平安銀行離岸業務部主管), Ms. Amanda Liu (Managing partner of our firm), Ms. Wang Jishu(平安銀行離岸業務部審批處主管)and Ms. Emily Kwok (Trainee Solicitor of our firm)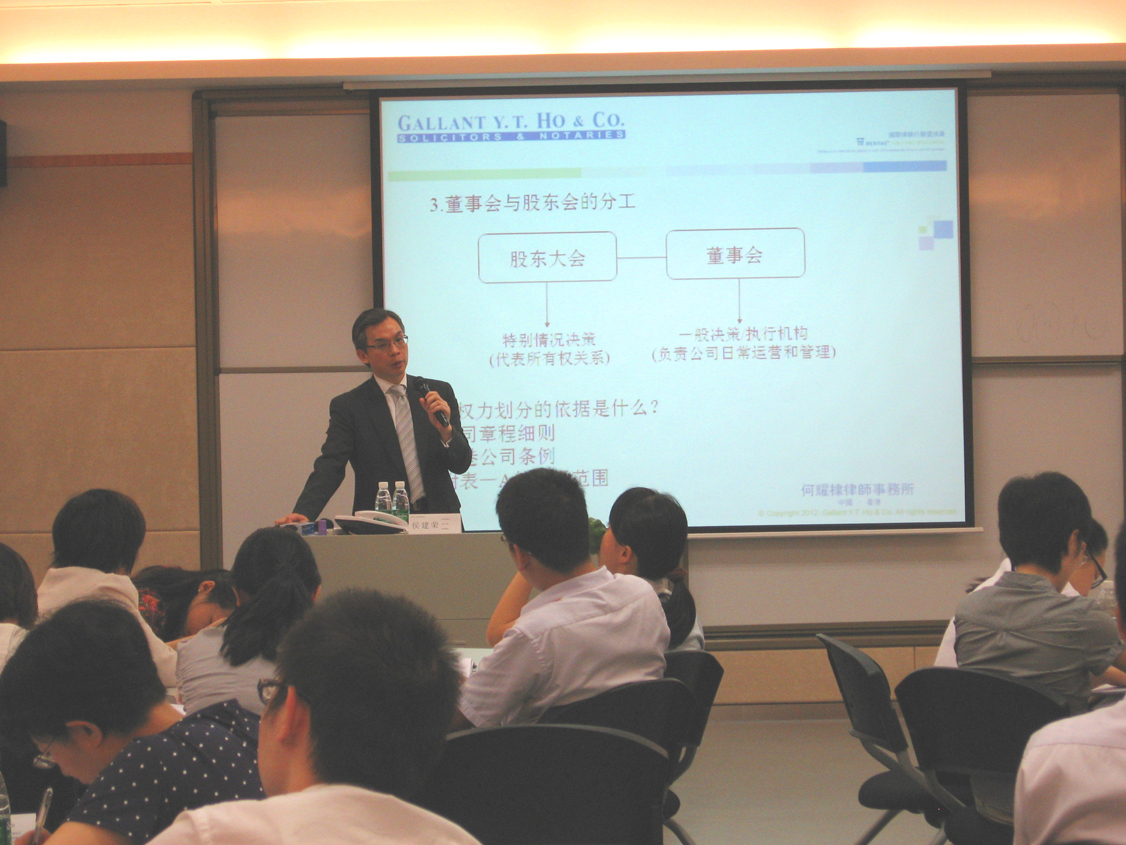 Mr. Philip Wong speaking on the seminar