Our former Managing Partner and Ex-Board Member of Meritas visited Arnecke Sibeth Dabelstein ("ASD")
December 2018
Our former Managing Partner and Ex-Board Member of Meritas, Amanda Liu, recently visited ASD, the Meritas member firm in Munich, Germany. She was greeted by its Partner, Mr Anton M. Ostler.
ASD is a full service law firm with offices in 6 German cities, including Frankfurt, Munich, Hamburg, Berlin, Leer and Dresden. Our firm is glad to explore opportunities for collaboration with ASD.
Our firm joined Meritas in 2005 and is the only Meritas member firm in Hong Kong. As a premier global legal network, Meritas currently has more than 7,600 lawyers in over 180 member firms located in 89 countries to provide legal services. For more information about Meritas, please see: https://www.meritas.org.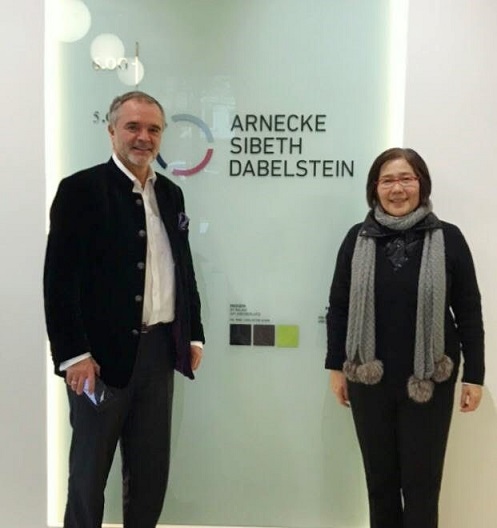 (From left to right) Mr Anton M. Ostler (Partner of Arnecke Sibeth Dabelstein), Amanda Liu (Former Managing Partner of our firm and Ex-Board Member of Meritas)